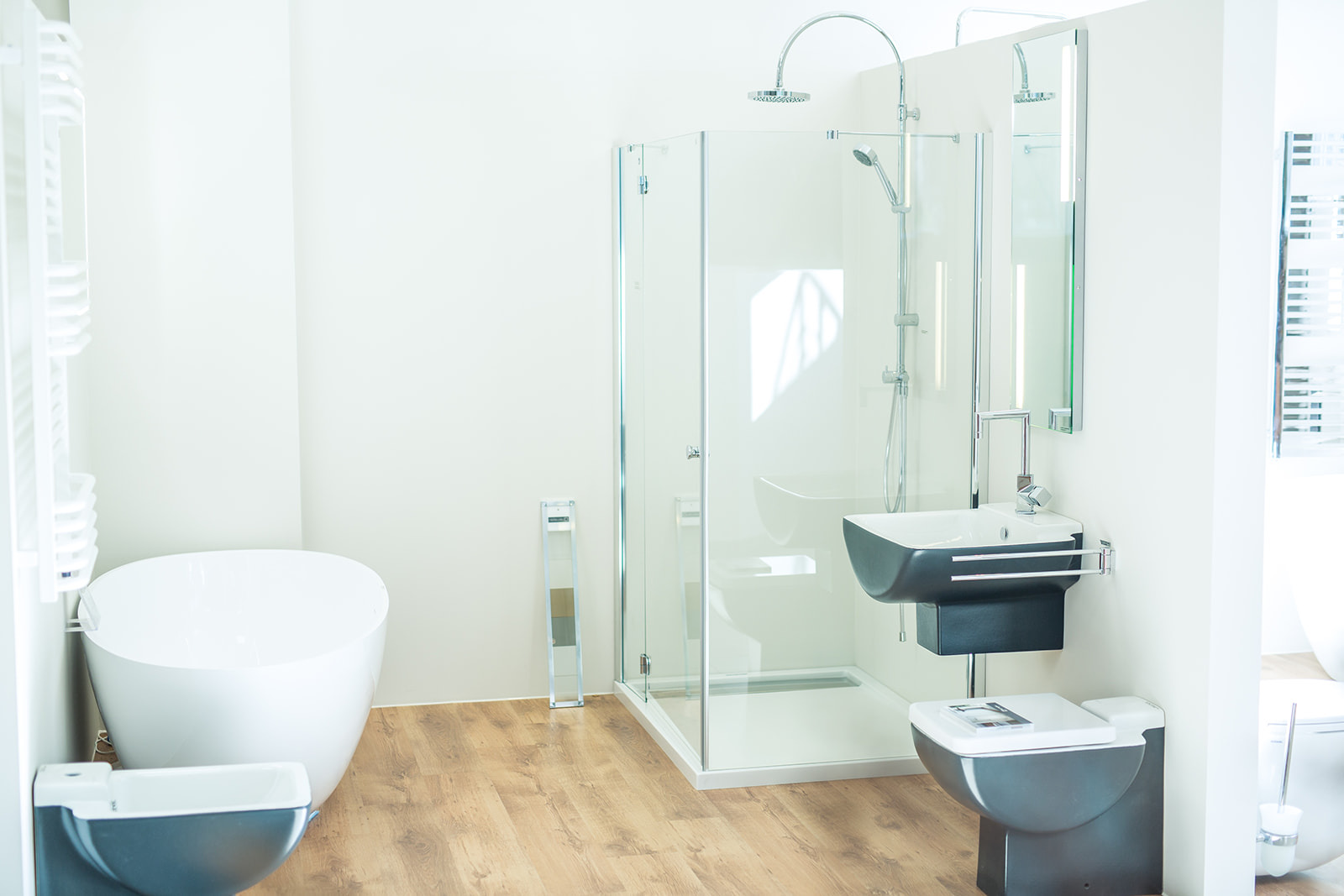 We often think that the most important thing is nuances, especially when it comes to bathroom decoration. Faucets, showers and accessories are the most important details that truly give a great visual difference to the bathrooms, give each of them a character.
Bring style to Your bathroom!
Regardless of the design of Your current bathroom – whether it is a spacious bathroom with a massive stone bathtub or a small bathroom with a small shower cabin and with a sink in the corner – extensive range of MAGMA offers You the most suitable model from our faucets, shower heads and accessories, matching exactly Your bathroom design. Matching in order to give Your bathroom a character!
Bathrooms "chic" – what is it?
It is not for nothing that interior designers do not hesitate to say that in the bathroom design, the faucets are a designs "chic". The replacement of the faucet in the bathroom is compared with the transformation of the fabric into a beautiful ball dress. From the currently available MAGMA faucet models with different heights, sizes, applications and functionality, any of our faucets can become exactly Your bathroom designs "chic"! Our assortment of bathroom accessories and shower sets will be a tasteful addition.
Relatively low costs.
The main and most important benefits associated with MAGMA faucets and showers is that major changes can be made at relatively very low cost. The replacement of a faucet, shower head and a couple of accessories can greatly improve the look of Your bathroom without any major repairs. At the same time giving the bathroom a "new life".
You do not need to spend money on expensive repairs to achieve Your desired results! Since year 2005 we, MAGMA, are welcoming You in our showroom of plumbing products in Riga, Katrinas dambis 18a, with a wide range of faucets. Plan a visit and we will look forward to You visiting us!
Comments (0)
No comments at this moment